SHINAGAWA Lasik & Aesthetics
SHINAGAWA Lasik & Aesthetics
With more than 28 years of experience, Shinagawa has risen through the ranks to become Japan's #1 Aesthetics Center and World's Largest Lasik Eye Surgery Provider . To date, we have established 47 branches all over Japan, making Shinagawa ​​ Japan's leading cosmetic surgery chain. By maintaining high standards and efficient utilization of the latest medical technology and techniques, we have enjoyed the patronage of many clients through the years, with more than 4 Million satisfied patients.
We are regarded as the ​​No. 1 LASIK surgery clinic having performed 1.2 Million surgeries—the highest number of successful procedures in the world; all while ensuring the safest and highest level of treatment at a very reasonable price. Shinagawa Lasik & Aesthetics Center Corporation is the first major operation outside of Japan. We are the only Aesthetic clinic which also offers LASIK in the Philippines. With our continued expansion since opening our doors in Manila in 2010, comes consistent advancement through the fusion of Japanese and Filipino expertise, as we continue to keep the principles and standards of Shinagawa alive. As of 2016, Shinagawa Lasik & Aesthetics has 2 branches which are located in Makati and Ortigas.
Our growing family of experts and highly trained individuals continue to be united in the maintenance of consistent excellence in rendering world-class Medical care and Aesthetic services.
We continue to be guided and inspired by our mission to provide the best, safest and most accessible and affordable services not only to Filipinos but to the rest of the world.
Website
http://shinagawa.ph/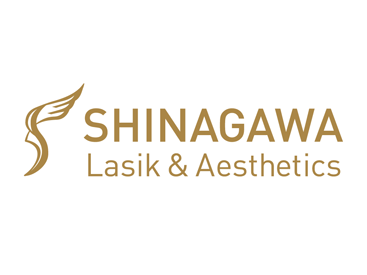 MAKATI Main Branch
Mezzanine, Tower 2, The Enterprise Center, 6766 Ayala Ave. cor. Paseo de Roxas, Makati City, Metro Manila, Philippines
(+632) 3491 0000 | (+63) 917 572 4684
ORTIGAS Branch
21st Floor, Hanston Square Bldg.,#17 San Miguel Avenue, Ortigas Center, Pasig City 1605 Philippines