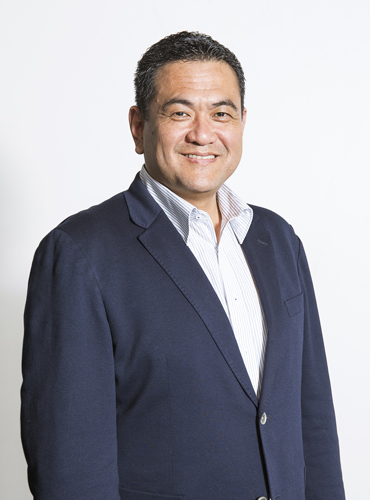 It has been 30 years since IPS was founded. We continue to challenge and improve without the fear of change. We continue to create and develop our business with the wisdom gained from our experiences and the advantages acquired from prompt action.

Our company first started as an international telephone agency. Overtime, we developed into the corporate market and succeeded in becoming a telecommunication business in Japan. With hard work, we had now expanded beyond Japan and the Philippines. Since the beginning of our company, we have found business opportunities engaging in domestic telecommunication and international telecommunication between Philippines and other countries. We are also developing a medical business in the Philippines. With our corporate philosophy "open door", we take initiative to develop new markets.
IPS has a consolidated subsidiary InfiniVAN, Inc., which has the privilege of conducting telecommunications business in the Philippines under Philippine law. The company provides internet connection services all over Metro Manila. InfiniVAN also leases communication equipment long term to telecommunications carriers who need to expand their communication capacity. It is a common problem in emerging countries that the development of infrastructure such as roads cannot keep up with the increasing urban population. This leads to substantial needs for these types of services in the future.
In January 2020, the company also received a 5G frequency allocation for mobile phones of 3.6-3.8 Giga. 5G is attracting attention for new IoT applications because it has ultra-low end-to-end latency, massive network capacity and numerous simultaneous access. In many countries, the commercialization and monetization of 5G are still in the future, but we will strive to solve social problems by utilizing this communication technology.
February 2020
President/CEO Koji Miyashita